Meet The Sponsors:
Drum Workshop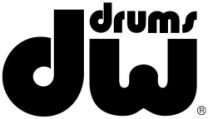 "At Drum Workshop, The Drummer's Choice® is more than a slogan; it's a fact. After more than 45 years of innovation and tireless dedication to improving the way drum products are made, DW drums, pedals and hardware are the standard by which all others are measured. To get there, it takes more than a working knowledge of the instrument or a few good ideas; it takes a true passion for designing and manufacturing the very best."
As the European distributor of the world leading brand in Drums, DW, we always think one step further. "Young drummer of the year" is the first step for the next generation of drummers. We want to offer them the possibility to use the best available drums to ensure they can focus 100 % on their drumming without thinking about the gear!
---
Meinl Cymbals
"Meinl is honoured to sponsor Mike's Young Drummer of the Year contest again. I've been a fan of it for years and looking forward to offer my experience to young drummers who want to start a career in the drum industry. Really happy to be part of it again.
Meinl started manufacturing cymbals in 1951 and has ever since become one of the world's biggest and most innovative cymbal maker. The Meinl Family includes many of the world's leading drummers of all genres. Meinl cymbals inspire drummers in creating their artform and modern music culture."
Norbert Saemann
International Artist Relations Manager, Meinl Cymbals