Young Drummer of the Year 2019 – The Finals!
This year's finals will be held on the 3rd February 2019 at the Artrix Arts Centre in Bromsgrove, near Birmingham.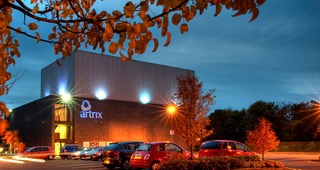 The address is:
Artrix Arts Centre
Slideslow Drive
Bromsgrove
B60 1GN
All tickets are £10 and are now on sale – just visit the theatre's Event Page to book online, or ring the Box office on 01527 577330.
The event will commence at 2pm.
For directions to the venue, please go to https://www.artrix.co.uk/contact/directions-to-artrix/
---
Thank you to the 2019 sponsors – Sonor drums, Meinl cymbals and Evans drumheads. Without the sponsors we could not host this event.